Next Engagement
---
December 1st**, 4th, 7th, 10th, 13th, and 16th
Di Luna IL TROVATORE
Royal Opera House Covent Garden
Recent Press
---
Spectacular 'Rigoletto' benefits from concert format
"Kelsey's highlights included his touching duet with Gilda (Nadine Sierra), and his portrayal of a father's anguish as he tries to find out what has happened to his missing daughter. It was a knockout performance, and he is clearly at the height of what will surely be a long and storied vocal career."
Ruth Bingham - Special to the Star-Advertiser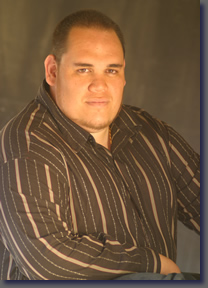 Quinn Kelsey began in opera in 1991 as a chorus member with the Hawaii Opera Theatre. For the Hawaii native, the last 23 years have taken him many places and have put him on many different stages in the U.S. and abroad.

Kelsey's list of programs and study include the Chautauqua Institute with Marlena Malas, San Francisco's Merola Opera Program under Sherry Greenwald and Mark Morash, and three years at Chicago's Lyric Opera Center for American Artists, now known as the Ryan Opera Center. And for two seasons, Kelsey was accepted to the roster of the Marilyn Horne Foundation.

Last Fall, Kelsey began his 2015/2016 season with LA TRAVIATA at the Canadian Opera Company alongside Ekaterina Siurina and Charles Castronovo.

In November, the baritone made his London recital debut at Wigmore Hall with Rosenblatt Recitals. In December, he was heard in a solo Liederabend as well as performances of LUCIA DI LAMMERMOOR with Oper Frankfurt.

In the new year, Kelsey was most recently at the Metropolitan Opera for performances of LA BOHÈME with soprano Maria Agresta and tenor Bryan Hymel. The Spring of 2016 finds the baritone in Switzerland in RIGOLETTO with Opernhaus Zürich as well as company debuts with the Royal Opera House in LA TRAVIATA and the Opera National de Paris in a new production of RIGOLETTO.

To kick off the summer, Kelsey returns home to Honolulu, Hawai'i and the Hawai'i Opera Theatre in a special concert performance of RIGOLETTO with soprano Nadine Sierra, tenor Barry Banks, mezzo-soprano Cynthia Hanna, bass Matthew Treviño, maestro Hal France, and the Hawaii Symphony.

In the Fall of 2016, the baritone finds himself back home with the Lyric Opera of Chicago in LUCIA DA LAMMERMOOR with soprano Albina Shagimuratova and tenor Piotr Beczala.